Hi, I'm _NetNomad!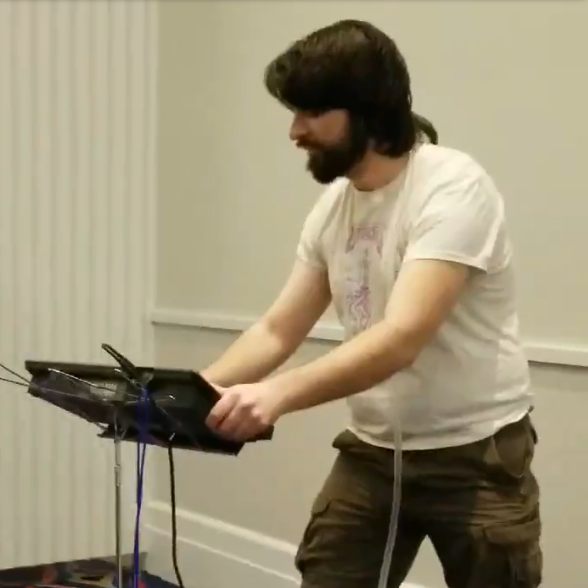 _NetNomad performing a hallway set at MAGFest 2020. Photo and video courtesy of Sonnyside.
   I am an FM chiptune artist and game developer living in Buffalo, New York. I write music for old computers such as the MSX series and SEGA consoles. I really enjoy music, history, technology, and games, so chiptune is the perfect intersection of my interests and passions. I like to pull bits and pieces of all sorts of different music in my work and my favorite kinds of music are classic rock, synthpop, Irish trad, jazz fusion, and of course classic VGM and modern chiptune! I have done music for several small game jam video games, and have also published a few small games myself for the MSX line of computers. I also founded and help run the internet community and netlabel DX Complex with my friends. Don't be shy about contacting me via social media or by email.
    Be sure to check out No Strings Attached! An Electric Light Orchestra cover compilation with all proceeds going to Global Action for Trans Equality! The Squishy Fish did an incredible job singing on our joint cover of Twilight.
    I've also started a new band with my friends The Ivory Heart and Harry Hobbit. I helped write and played EWI on the first song, and arranged the cover of "Hard Times." Become Crab with us!